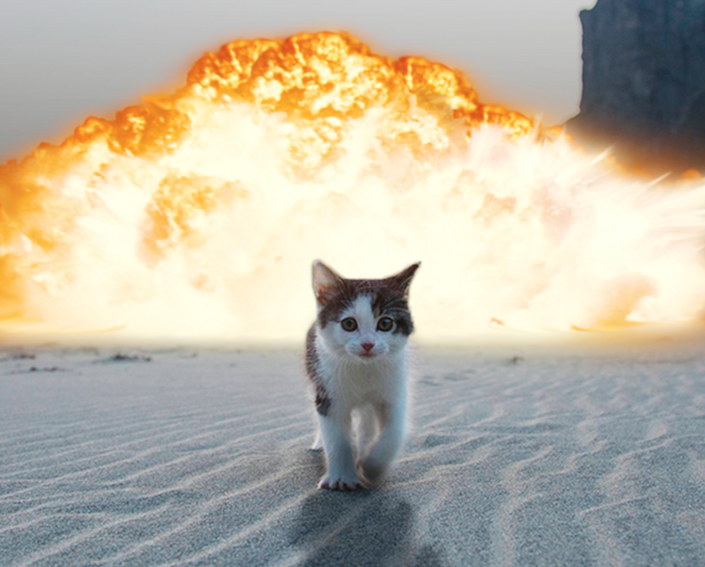 Product Management
The only class that teaches you how to THINK like a product manager.
What is it?
Product Institute is an entirely online school created for Product Managers, by Product Managers. Though we'll cover the basics, this class is not Product Management 101. We know first hand the responsibilities and challenges a successful working Product Manager faces, and have crafted a full and dynamic curriculum around our experience. We will equip you with a breadth of insight and information immediately applicable to your field, and will move you a full career level up from where you started.
How does it work?
This online course will release engaging content in the form of entertaining videos, blog-like posts, and interactive exercises. The class is structured into 10 segments that you receive access to weekly, but the date it begins and the pace at which it is completed is entirely up to you.
Each month, Product Institute offers multiple live video discussion sessions led by our knowledgeable team of coaches. These dynamic sessions address a range of student-requested topics and will be scheduled across time zones to accommodate our international student base. You can opt to sign up for any session you'd like- whichever topics you feel best relate to your current role or experience level. These sessions are a great opportunity to meet like-minded peers who struggle with similar issues or are interested in similar topics.
You will also be added to our international Product Institute Slack community, where you can chat with past students, current peers, coaches, and course teachers. There will be a forum available within each week's lesson to further explore the course sections with fellow classmates.

Who is it for?
This class is for those with any array of experience working in product development, whether you are a junior Product Manager who's just written your thousandth user story, a Product Manager or Product Owner looking to improve your craft, or someone who builds MVPs at a high level and would benefit from a fresh perspective. We also encourage enrollment from people in software or UX that understand how needs become features, or senior VPs of Product who want to set useful expectations for their teams. If you aim to excel at product development, this class is for you.
Are you a team or a company? Email us at [email protected] for corporate and team licenses.
Become the "Bad Idea Terminator"
Product Management is all about asking two very important questions- "Should we build this?" and "Why?" Feature ideas come from everywhere within an organization, but the best Product Managers know how to kill the bad ideas swiftly so that the best ideas can prevail. After 10 weeks, you will be one of those Product Managers- a cool kitten strutting away from a giant explosion of terrible ideas that would have led to sunk costs in your organization and unhappy users. Now put your sunglasses on, sign up for this course, and get to work.

Course Curriculum
Module 1: What is Product Management? (38 minutes)
Available in days
days after you enroll
Module 2: Goals and Metrics (42 minutes)
Available in days
days after you enroll
Module 3: Empathizing with Users (35 minutes)
Available in days
days after you enroll
Your Instructor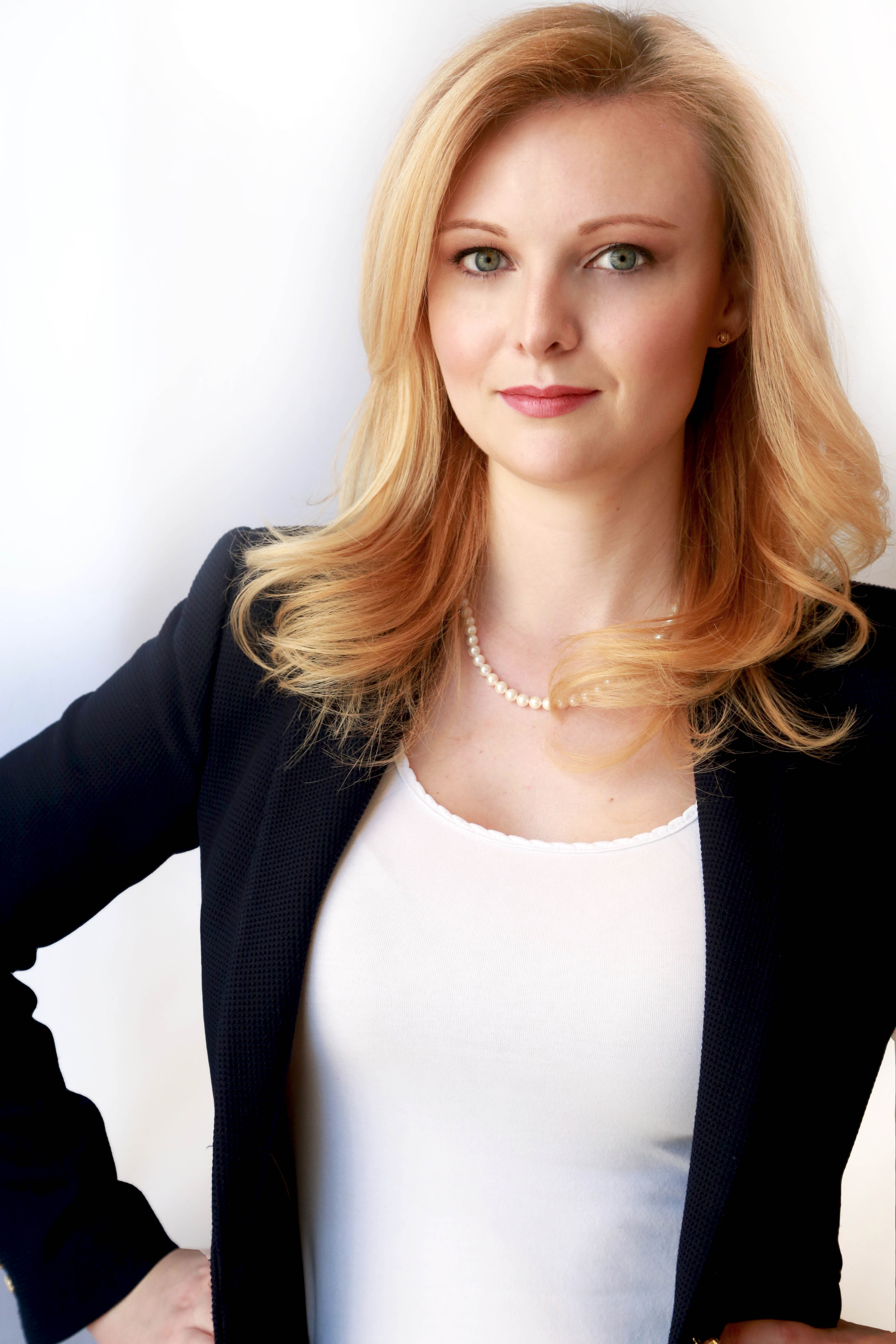 Melissa Perri is the founder of Product Institute. When she's not teaching, she is a Product Management coach and consultant who trains organizations in Product Management best practices. Her clients include large banks, Spotify, Plated, Levo League, Rovio, General Assembly, and LogicNow.
A few years into her career, Melissa realized that the way she had learned Product Management didn't always produce products and features that customers would use. She started searching for better ways of working and refined her craft. At the urge of her coworkers, she began teaching classes on Product Management and speaking at conferences to help others. Melissa has been an invited speaker and keynote at over 30 conferences in 14 different countries around the world.
In 2014 and 2015 Melissa taught Product Management at General Assembly in New York City. She went on to write the Intro to Product Management curriculum they use around the world in their part time courses today. During her trainings, she stresses that Product Managers are responsible for answering two important questions, "Should we build this?" and "Why?" Her goal is to turn all of her clients into "Bad Idea Terminators."
Meet Our Coaches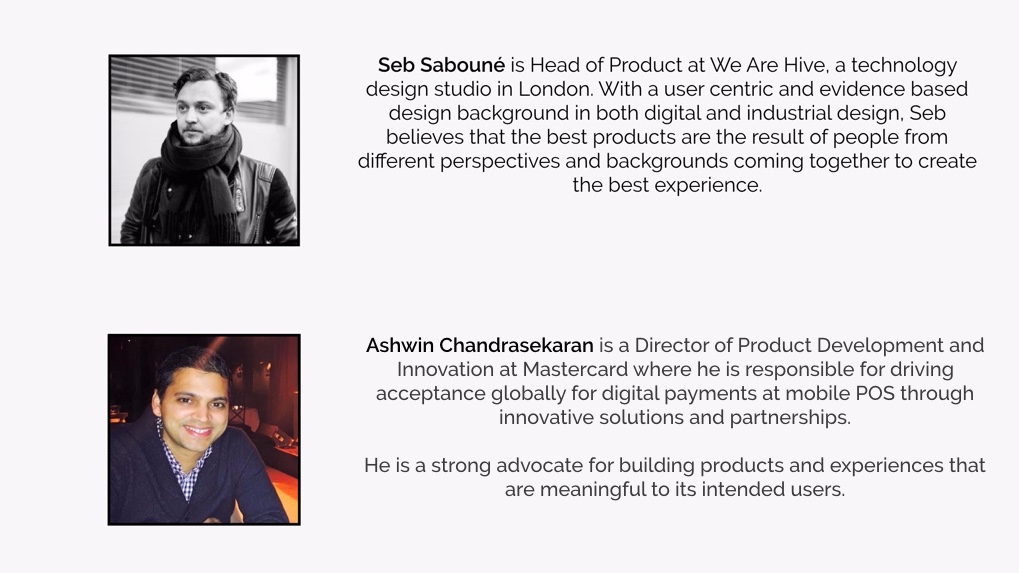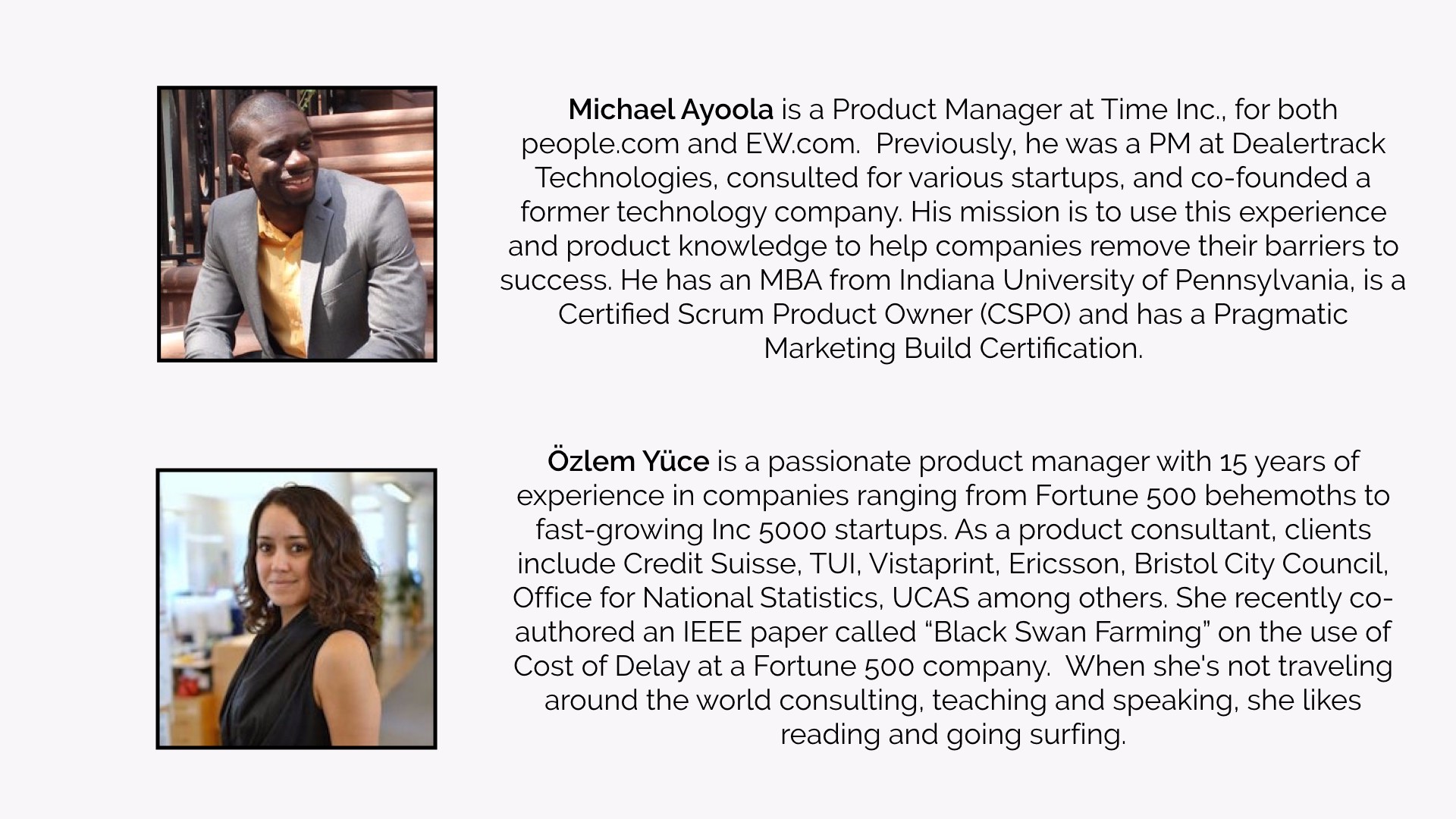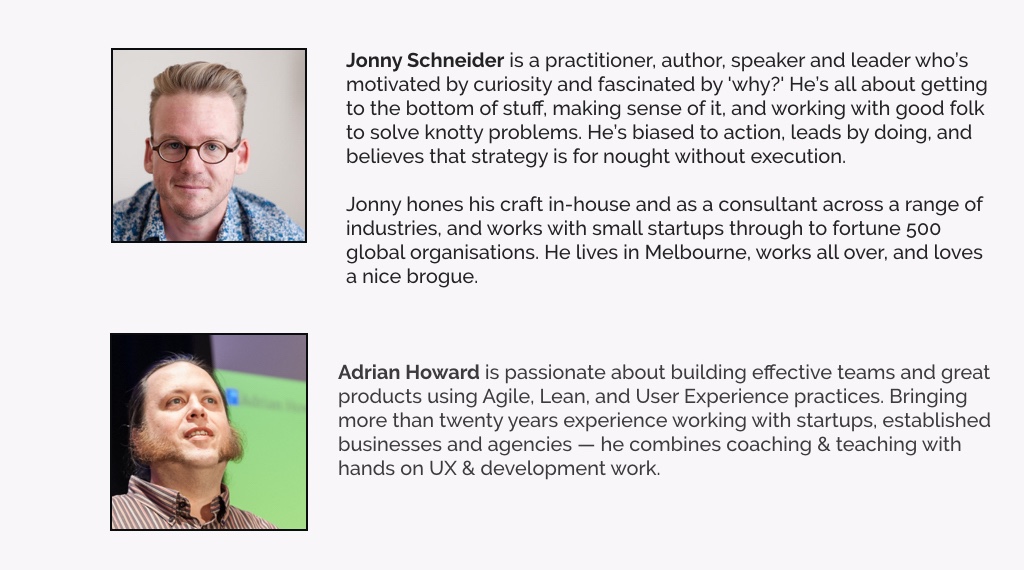 Feedback from our students:

- "If you are a Product Manager at any level, and looking for tools and content to help you level up and evolve your toolkit, this is the course for you! - Dave Masters, New York
- "Reviewing the readings and videos has become part of my daily work methodology." - Antonio Nuño, Mexico City
- "This course was amazing!! It was the exact course that I needed to expand my knowledge of product and passion for the field" - Britni Jackson, Queens NY
- "After the past couple of lessons, I was able to have a bunch of really productive conversations with my team about not leading with features, but instead starting with smart questions." - Kristin Ablamsky, New York
Verify your knowledge of Product Management: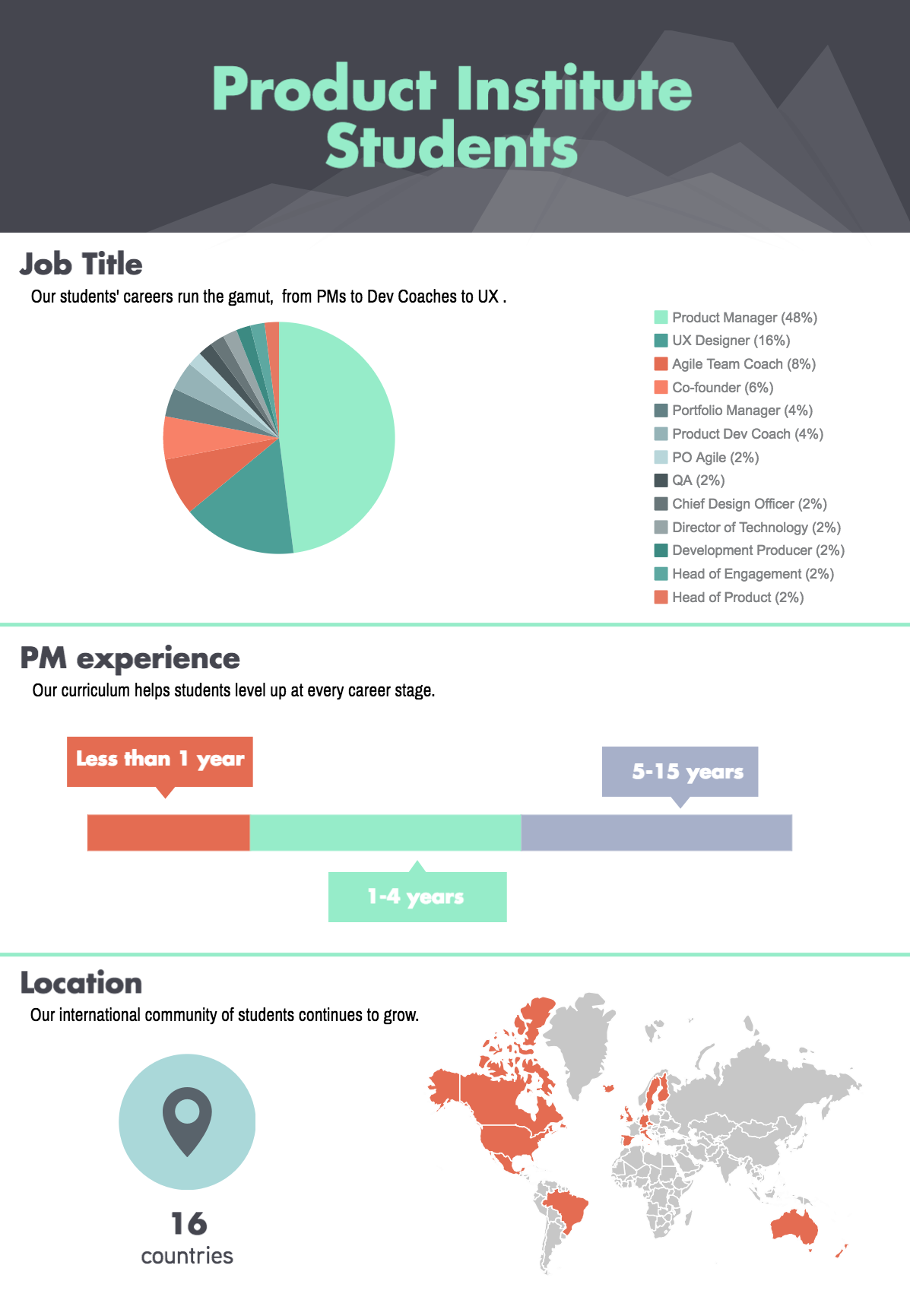 Why We're Different
Product Institute is an online school for Product Managers, by Product Managers. We've been there. We know what it takes to begin your career, level up, and take over as a Product Leader. We want to support you on that journey.
Our core course, Product Management, is the only PM class that actually teaches you how to think like a great Product Manager. We won't spend the majority of your valuable time schooling you on the basics of Product Management, concepts that can be easily found in an online search. We are interested in arming you with tangible tools and strategies that will reshape the way you think about product development and make a direct impact on your skillset and career level.
We know that real life and work make it difficult to balance taking a class, which is why we are so passionate about our online format. Structured around your own schedule, we provide you with access to world class teachers, coaches, activities and exercises that can be directly applied to your current job so you don't skip a beat.
Frequently Asked Questions
What is the format of this class?
This class is structured into 10 modules of content, designed to be viewed weekly, but you will have access to everything at once when you sign up. Each lesson is a form of custom videos, blog-post style articles, and more. Each week, you will receive an email to encourage you on to the next module. There will also be a slack channel for you, your fellow students, and the teacher to discuss each section.
How many live discussion sessions can I attend?
You can attend as many sessions as you'd like, but spots are limited to 15 students each.​ You are still able to sign up for these sessions even after you've completed the course, but priority is granted to current students.
When does the course start and finish?
The course starts whenever you'd like it to start! Once you sign up, you will be able to start section 1 immediately. The curriculum is designed to be worked through over 10 weeks, so each new section of content will be released to you weekly. Each week you'll get an email reminding you that the next lecture is live, along with an introduction to the week's theme. But it is a completely self-paced online course- you can skip a week, save all of them for later, whatever works for you. You'll have access to these lectures forever, so if you need to go back and review something or you miss a section, don't sweat it.
Do the videos have captions?
Yes, all of our videos are set up with optional captions in English.
Will we get a certificate at the end of the course?
We will give you a certificate of completion and a letter stating that you completed the course if you successfully finish the course and pass the quizzes with at least a 70%. You have the option to retake the quizzes 3 times. This does not officially certify you in anything particular, but it will help your boss, your organization, and your potential employers understand what you've learned.
I'm from outside the United States. Can I enroll?
Absolutely! During our first course we had 50 students from 8 different countries including New Zealand, Singapore, UK, Ireland, Czech Republic, Germany, and more. We welcome people from all over the world. We offer coaching sessions across all time zones, so you will have ample time to chat.
How long does it take to complete each chapter?
We know you are juggling work and life in addition to this course, so we wanted to make it as easy as possible to tackle. That's why each of our chapters takes around 45 mins to an hour to complete, with each individual sections within the chapters taking about 5-10 minutes. Have a 15 minute subway ride? Complete a section! Find yourself on a long lunch break? Do a full chapter! This really is a digestible, easy to complete program.
How do I buy a company or team license?
For teams and companies, we offer the ability to buy seats through your company that will live with the company, rather than the individual. If someone leaves your company, you can repurpose this seat to a new person. These licenses are based on a yearly subscription, with the option to upgrade for enhanced reporting. Please contact
[email protected]
to get started.
Will I have time for this course if I work full-time?
Yes! Each section will vary, but you will need to dedicate less than 10 hours/week to this class. Because the class is all online, this course can be completed on your own schedule. Plus we have structured our course activities to be directly applicable to your individual job, so you'll never feel like you're wasting your time.
What if I am unhappy with the course?
We would never want you to be unhappy! If you are less than 30% through the course within 30 days of sign up, and unsatisfied with your purchase and you contact us in writing to
[email protected]
, we will give you a full refund. After you complete 30% of the course or it is past 30 days, there will be no refunds.